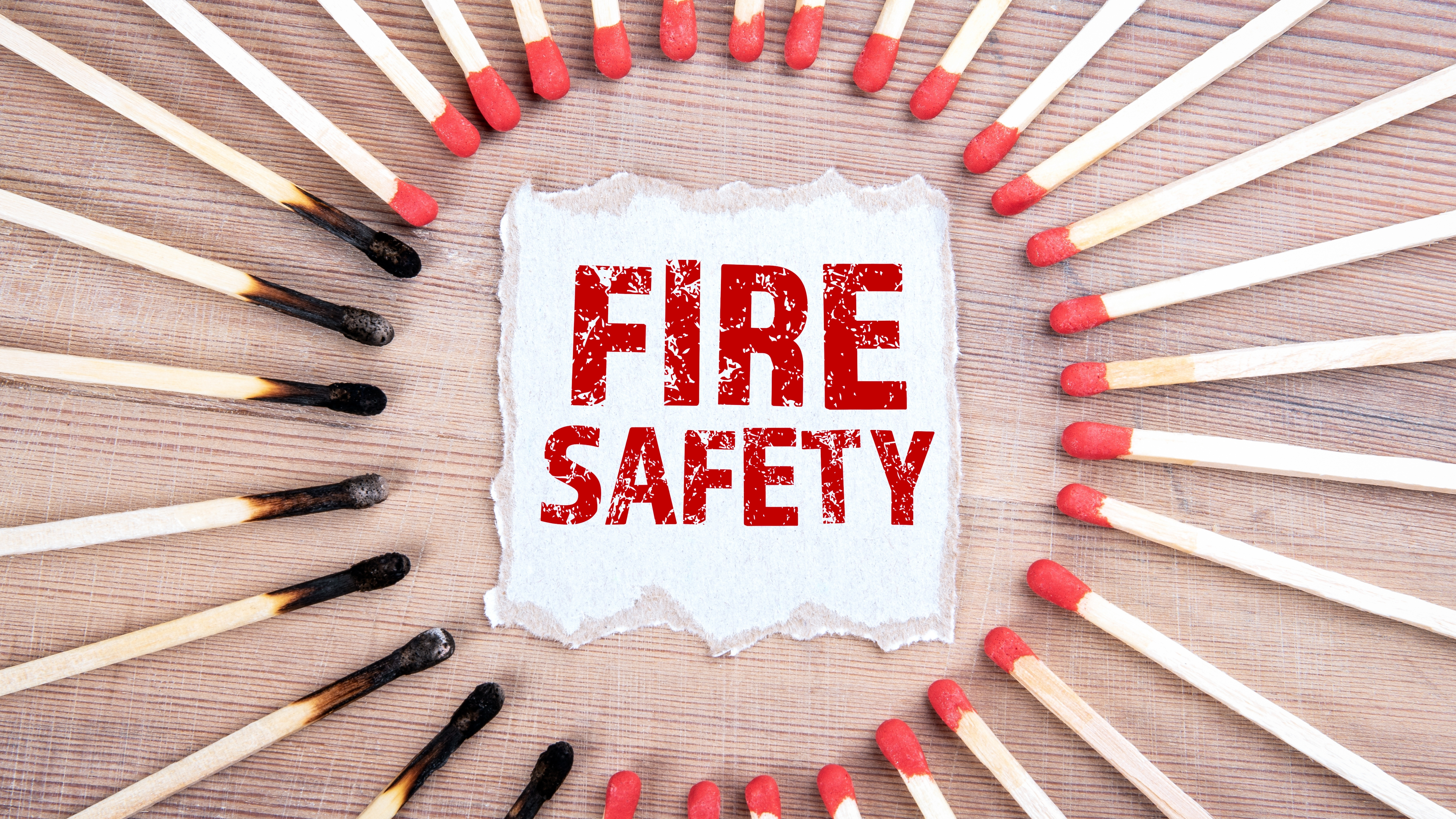 Keep everyone safe by learning about fire safety and being prepared if the situation arises.  See the links at the bottom of the page for additional information to help protect your household.  Much of this information can be adapted for businesses as well.
Smoke Alarms and Fire Extinguishers

We have all learned that smoke alarms can save lives.  Place one in your home to minimize your family's risk of fire-related injury or death an keep them in good working order.  Details on where smoke alarms are best located can be requested through our local fire department or through our building department.    

Fire extinguishers are a great item to have in your home - details on how to choose an appropriate fire extinguishers for your home can be found on the Government of Canada link listed below.
Common Fire Hazards

Fires can happen quickly so be aware and responsible.  Some examples of how fires start are shown below.

Lighters and matches

keep lighters out of the sight and reach of children at all times
lighters can look like toys to children so teach children about the dangers of lighters and matches
be aware of signs of match and lighter use by minors in areas such as in closets or under beds

Alcohol

Never mix smoking with medication or alcohol
drink responsibly
check furniture following parties where alcohol has been consumed to ensure cigarettes or ashes have not fallen into a place where they can smolder 

Candles

candle wicks should be trimmed to 1/4" before lighting
make sure candle holders are appropriate
keep candles away from locations where children or pets can knock them over

Cooking

do not leave cooking items unattended 
clean cooking areas including the oven regularly as many kitchen fires start because of built up grease
keep flammable items away from heat sources - this includes pot holders, dish towels, paper, etc.

Electrical Fires

ensure your household products are CSA/ULC approved
do not overload outlets
have recurring blown fuses or circuit breakers checked as they could indicate a problem with your electrical system

Smoking

dispose of smoking materials safely (eg. use a metal container)and ensure cigarette are fully extinguished before leaving the room
never smoke in bed
don't smoke near combustible materials
Fire Safety and Emergency Preparedness Links

Government of Canada

Middlesex London Health Unit (MLHU)

National Fire Protection Association - Fire Safety Education tools including Sparky's School

Home Fire Escape Planning - video

Canada Safety Council - Carbon Monoxide Safety Information

SWM Firefighters in Action - video