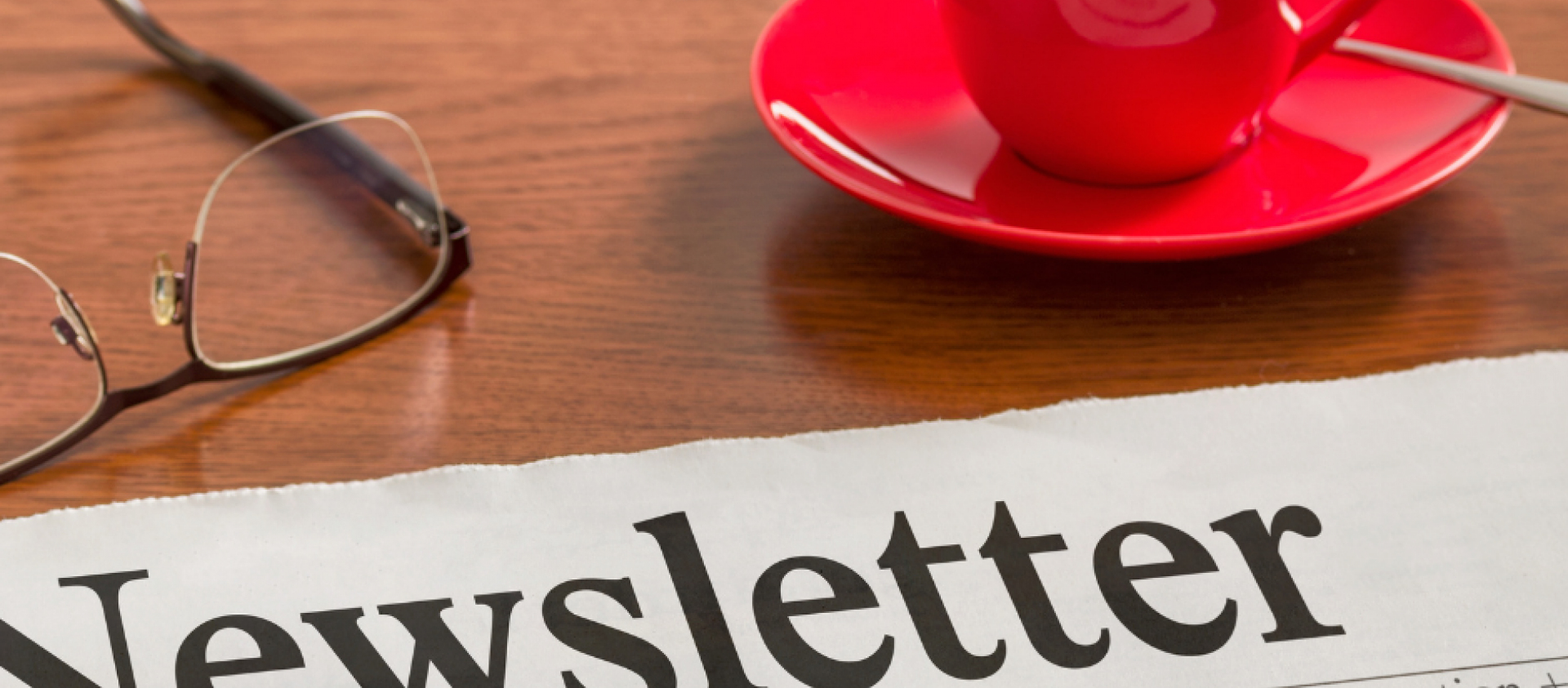 DISCUSSION ON JULY 27, 2022
For further details on items discussed, please view the agenda or watch the council meeting on our YouTube channel.
Official Plan Update - Council Workshop
We are getting closer to a new Official Plan for Southwest Middlesex which is another step forward in our growth and development. 
At the July 27th afternoon session, council participated in an Official Plan update workshop.  At this meeting, council reviewed and gave consideration to comments and further information received to date, arising from the consultation process and reflected on the proposed changes to the Official Plan.  The planners informed Council of the next steps and addressed their questions.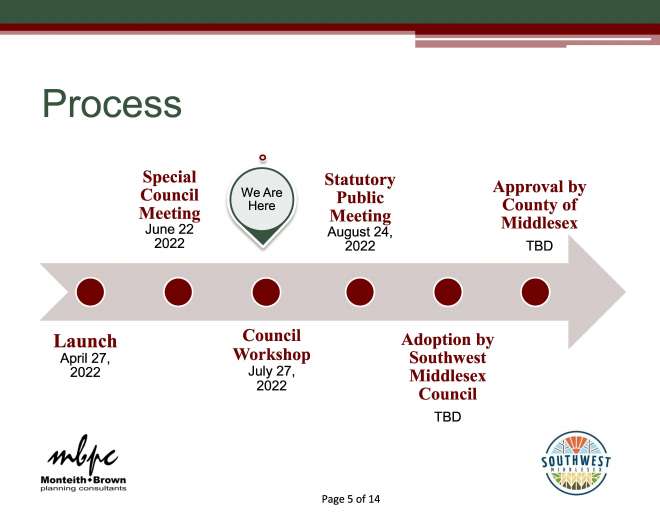 Watch for notice of the Statutory Meeting scheduled for August 24, 2022 and follow the next steps in the Official Plan update which include:
• Receive direction from Council on proposed policy changes.

• Prepare final draft of Official Plan Amendment.

• Statutory Public Meeting (scheduled for August 24, 2022) and presentation of final policy changes.

• Southwest Middlesex Council Adoption of OPA

• Middlesex County Decision re OPA
Drainage Matters
Wiley Drain, McCahon Branch No. 2 Court of Revision - the assessments as levied by Spriet Associates dated May 6, 2022 and adopted by provisional By-Law No. 2022/052 to pay for the drainage works known as Wiley Drain, McCahon Branch No. 2 are confirmed.
Brnka Drain - Council appointed Spriet Engineering under Section 78 of the Drainage Act to produce a report to reconstruct the Brnka Drain based on the petition received
Wolfe Drain - Council appointed Spriet Engineering under Section 4 of the Drainage Act to produce a report to construct the Wolfe Drain based on the petition received
Kavelaars Drain - Council awarded the tender for the Kavelaars Drain to New Day Excavating in the amount of $129,600 excluding HST subject to no appeals to the Tribunal being received.
Planning Matter - Zoning Amendment - 22877 Big Bend Road
A temporary use application was approved which re-zones the lands known as 22877 Big Bend Road from the 'General Agricultural (A1) Zone' to the 'Temporary Site Specific General Agricultural (A1-13-T) Zone' in order to permit two single detached dwellings on an agricultural lot for a period not to exceed two years while a new residence is being constructed on the land.
2023 Council Meeting Dates
Council adopted the 2023 council meetings as shown in the image below.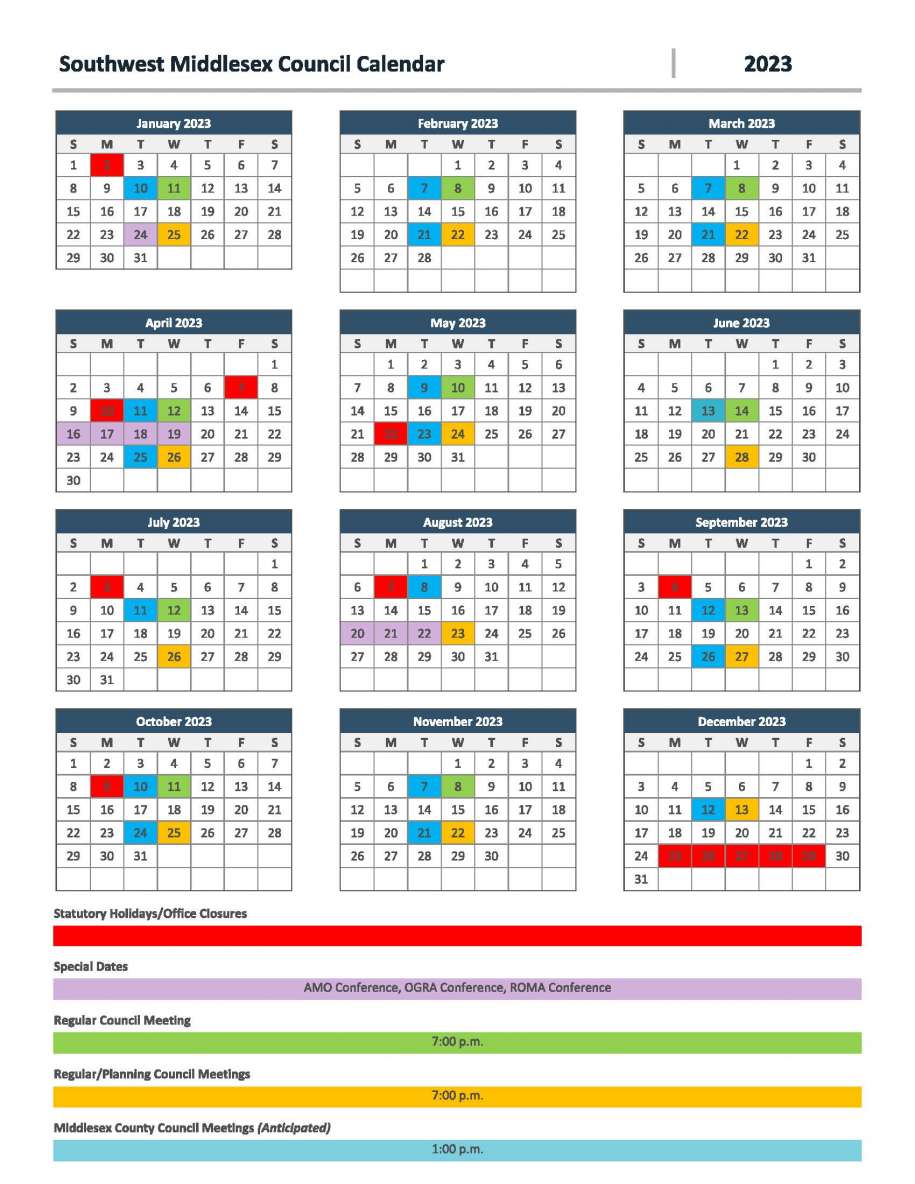 Devices for Council Members
Each new term of council, council members are provided with devices to access agendas and reports, and to respond to emails from constituents or municipal staff.  The options available to council included the following options:
• Option 1 - 10.2" iPad with keyboard case - $750 
• Option 2 - 12.9" iPad Pro with keyboard case - $1,500
• Option 3 - Lenovo Laptop - $1,300
Council direct staff to proceed with Option 2 for electronic devices for members of incoming council for the 2022-2026 council term.  This decision was based on the higher than anticipated usage of existing devices during the pandemic and the potential for improved visuals and functionality of the devices.
Building Services Reserve Fund
Council approved the establishment of a Building Services Reserve Fund to ensure that if building revenue exceeds building costs, those funds are required to be set aside and used for building services and not incorporated into general municipal funds as per Section 30.18.  This section states that the money that the administrative authority collects in carrying out the administration of the delegated provisions is not public money. Southwest Middlesex are working towards budgeting a revenue/cost neutral building department – this means that the fees collected for building permits fully covers the cost of administration.
Water and Waste Water Modelling Study
As part of Southwest Middlesex's commitment to growth and development, WSP Canada was approved by council in May of 2021 to prepare a Master Servicing Study Wastewater Master Servicing Study and a Water Master Servicing Study for Southwest Middlesex. The work included modelling the municipal wastewater and water systems within the Municipality and to prepare a Wastewater Master Servicing Study and a Water Master Servicing Study.
Included within each Study is a Master Servicing Design of the respective system and an executive summary identifying the five (5) most critical challenges of each system, and the recommended solution including estimated design and construction costs.
The Municipality's objectives include identifying capital program requirements to ensure timeliness of capital project delivery to support present and future demands. 
Estimates from the study include:
• $2-$2.5 million for the installation of a new force main, Victoria Street Pumping Station to lagoon
• $5 million for a complete upgrade of the Victoria Street Pumping station to accommodate growth
• $400,000 to install an additional water main to serve as a second connection in Glencoe
• $2.5 million for Appin Booster pump addition
• $1.1 million for additional water main in Appin
The material contained within the study will help Southwest Middlesex to focus on areas for improvement and further development in the future. 
Following the presentation of the study, council approved the Southwest Middlesex Master Servicing Study and asked staff to provide a copy of the report to MECP, as requested.  The capital recommendations are to be included in the 2023 Capital Budget discussions and be used to update the municipality's Asset Management Plan.  
Appin Accessible Playground Equipment RFP
Southwest Middlesex issued a Request for Proposal (RFP) to professional companies for the design and construction and installation of an Accessible/Inclusive Playground for Appin Park.  Council is pleased to report that they have approved the RFP Submission provided by PARK N PLAY DESIGN in the amount of $200,000 excluding HST, for the design and construction of a new Accessible/Inclusive playground for Appin Park. $3,200 will be moved from the Facilities & Recreation reserve to cover the HST costs for the project.
John Street Extension Progress Report
The Municipal Act contains specific legislation whereby landowners can collectively agree that they would like to install/expand municipal services on their land, while not affecting the general tax base – this is known as local improvement charges.  In 2021, the Municipality received a petition by the owners of the un-serviced lots on John Street in Glencoe to install municipal services including: roadworks, storm sewers, sanitary sewers, watermain, streetlights, etc.  Cost estimates were obtained and presented to the landowners and to council in early 2021.  Council and landowners were all in favour of proceeding.

Council is happy to report that the works have now reached substantial completion and we are ready to finalize payment arrangements.  This cooperative effort means additional growth for Southwest Middlesex in the very near future.
General business of Council:
Minutes - June 22, 2022
Ministry of Labour Investigations Report
Site Plan Amendment for Silver Dove
Building Reports
Vouchers
Support of the resolutions of:
Hastings County Resolution - Expanding Amber Alert
City of Owen Sound - Removal of Municipal Councillors under Prescribed Circumstances
Town of Aurora - Bill C-233 Keira's Law
Municipality of Tweed - Ontario Wildlife Damage Compensation Program
Notice of Motion:
request to develop a formal process for recognizing volunteers and volunteer organizations
approved a request to initiate a mural program in Southwest Middlesex and make application for the Makeover Middlesex fund
approved a request to consider renaming the Glencoe arena and consider fundraising to mitigate the building's financial impact on Southwest Middlesex tax payers
Adopted By-laws to:
temporary use agreement and zoning by-law amendment - 22877 Big Bend Road
rename the highway known as Mill Street in Middlemiss 
funding agreement through the Minister of Infrastructure: Investing in Canada Infrastructure Program 
appoint a building inspector in Southwest Middlesex
Construction of works on John Street in Glencoe
Removal of H-symbol on lots fronting onto John Street in Glencoe
confirm the July 27, 2022 council meeting