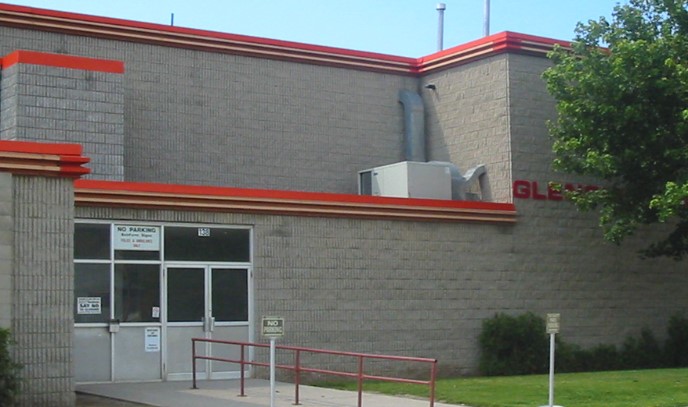 For Questions Contact:
Sam Cormier
|
Job Title
Recreation Coordinator
Email
scormier

[at]

southwestmiddlesex.ca
|
ext.
Kevin Miller
|
Job Title
Manager of Community Services & Facilities
Email
kmiller

[at]

southwestmiddlesex.ca
|
ext.
The NEW Southwest Middlesex Recreation Centre (Glencoe Arena) renovations are underway and continuing to progress. The Southwest Middlesex Recreation Centre will be a place where your family, neighbours and friends gather for hockey, figure skating, recreation programming, and community celebrations for generations to come.
We are reaching out to offer an opportunity for you to be a part of this exciting project. In return for a $100+ donation, we can prominently and permanently showcase your family or company name on a donor board in the Southwest Middlesex Recreation Centre. Visitors, family, friends and future generations will acknowledge your investment with thanks.
Please see the donor recognition level options and let us know if you would like to participate in this exciting venture; all donations will be well-received and much appreciated. All donations $20 or greater will receive a tax receipt. This is an excellent way to show Southwest Middlesex that you are invested in the health and well-being of our community. This renovation will allow the centre to become a community hub and increase recreation opportunities year round.
To participate, please email Sam Cormier, Acting Recreation Coordinator at @email or call the Southwest Middlesex Municipal Offices at 519-287-2015.
On behalf of the Municipality of Southwest Middlesex, we thank you for your consideration and look forward to seeing you at the grand opening of the new Southwest Middlesex Recreation Centre in 2023!
Donor Recognition Levels

| | |
| --- | --- |
| Diamond | $5000+ |
| Platinum | $2000-$4999 |
| Gold | $1000-$1999 |
| Silver  | $500-$999 |
| Bronze | $100-$499 |
Thank You Donors!

Thank you to everyone who supported our donor board project!

Diamond Level Donors:

Axiom Mutual Insurance Co.
Mark & Laurie McGill
Glencoe & District Lions Club

Platinum Level Donors:

Glencoe & District Historical Society
Glencoe Agricultural Society

Gold Level Donors: 

Allan & Linda Mayhew
Jin's Wicked Wok
Dr. Moe & Chris Sanders
Utopia Custom Homes Inc.

Silver Level Donors:

Fulline Farm & Garden Equipment Ltd.
Newbury Dental Care
Giles Janitorial Services Ltd.
Paul & Shelly Murchie
ELM Children's Centre
Eddie & Wendy Gould & Family
John M Carruthers & Sons Ltd.

Bronze Level Donors:

Doug & Marion's Bike Sales & Repairs
Dennis Krogman Auto Sales Ltd.
Sabbes Tree Farm
Carrie Jeffery & David Campbell
NAPA Auto Parts Glencoe
Bossons Pharmacy & Home Health Care
Gordon McCallum
Ken & Sharon Beecroft
Hykut Signs by Design
C.W.L. St. Charles Parish
In Memory of Douglas Gilliland
Jason & Kathryn Lambert & Family