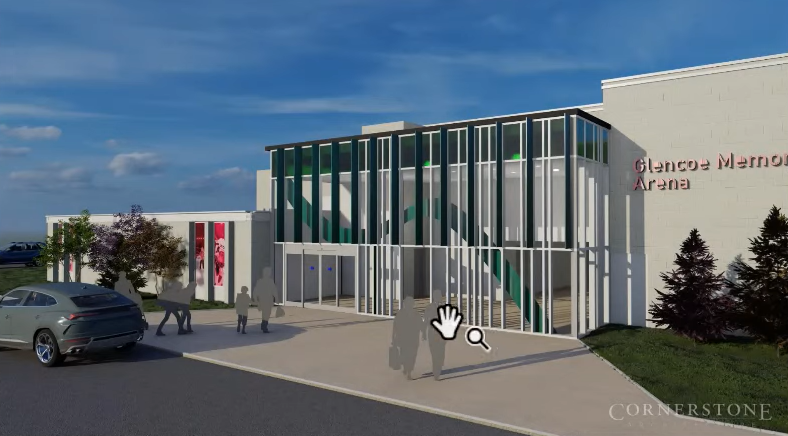 At the Glencoe Arena, Southwest Middlesex offers a wide variety of ice programs for all ages.  Programs include Adult Only Skates, Stick and Puck, Learn to Skate Programs, Adult Pick-up Hockey, Free Family Skates and Public Skates.  Please visit the course calendar on Univerus for up-to-date information on skating programs, admission and rental rates.  
To learn more about the Southwest Middlesex Recreation Centre (Glencoe Arena), please go to the Facilities webpage.
Currently our arena is undergoing a large interior and exterior (shown below) renovation that is scheduled to be completed September 1, 2023.
Reservation for weekly ice time for 2023-2024 season are now open. Please email @email for assistance.
If you are interested in sponsoring a public skate this season, click here for more information.